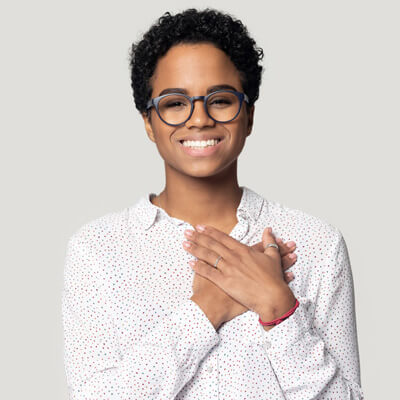 Horizon Chiropractic Reviews
What Our Lake in the Hills Patients Say
At Horizon Chiropractic we love when patients share with us their feedback and comments after chiropractic care. Please read our patient testimonials below to see what other people have achieved through their tailored treatment plans with us.
Share your stories too! Click here to send us your feedback so that we can help to spread the word about the benefits of natural Horizon Chiropractic care.
For more information, or to schedule an appointment contact us today.
---
Read our Reviews on Google!

Read our Reviews on Yelp!

Read our Reviews on Wellness.com

Read our Reviews on Yellowpages!
---
Excellent Customer Service
I appreciate the excellent customer service and explanation of my treatment.
– Karol S.
Really Helpful
The x-rays were really helpful in seeing what was going on with my spine and why there was pain. The doctor also gave very simple clear explanations of the exercises and pain management techniques.
– Camile B.
Felt Relief
My pain became so severe I was begging God for a morphine drip. Then I met Dr Hallum and treatment began for my neck and shoulder PAIN, spasm and all those nasty symptoms. After several treatments I had relief from most of the severe symptoms. I no longer begged for higher ups to intervene. I look forward to all my treatments and getting this old gal in good alignment.
– Marilyn F.
Wonderful Experience!
Wonderful experience! Staff is very helpful and Dr. explained chiropractic process & expectations thoroughly. I received home care instructions and exercises only after my x-rays had been reviewed and the doctor deemed chiropractic care appropriate for me. I am a happy camper so far!
– Erin B.
Already Feeling Positive Changes
Dr Hallam is amazing! He listens to your concerns and explains things in terms that you'll understand. His focus is you and making you better. I was worried he couldn't help me because of how bad my spine is but he took me on and I'm already feeling positive changes within the first appointments.
– Sabrina O.
I have become much healthier
I don't give Five Star ratings, but I would give a Five Star rating here. I have become much healthier, and the pain that other chiropractors couldn't help is gone. I feel less stress in my life. I'm always greeted with a smile, and all of my concerns are addressed.
– Michael W.
Everybody is Great
Everybody is great. I'm just sorry I did not start sooner
-Gary P.
All Questions Answered
Definitely will recommend to friends and family. Staff is very friendly and doctor is knowledgeable and answered all my questions.
– Edward B.
Love the Staff
I totally appreciate the time both doctors take to listen to my concerns!! I have been in a lot of pain and am glad the doctors take the time to help alleviate it. Just love the staff too!!
– Sharon B.
Very Hopeful
Dr. Schaufler pays attention to detail, listens carefully and addresses the problem. Really like her and feel very hopeful. The staff is very gracious and attentive.
– Greg & Peggy R.
Appreciated Listening and Explanations
I really appreciated the time that was taken to listen to my needs and answer my questions. I also really appreciated the detailed explanation of what was going to be done to help me.
– Laura D.
Improvement in Overall Well-Being
The website and ability to request an appointment online was what really swayed me when I was looking for a new doctor. Staff is always excellent, I'm never kept waiting long (most of the time not at all), and I see a lot of improvement in my overall well-being from regular chiropractic care!
– Magda S.
Straight forward and Honest
Although I know I am in pain right now- I also know my family doctor let it get to this point- I am glad that Dr. Ryan talks straight forward and answers my questions honestly and with facts. I know that I will feel better overtime and be able to do things that I have not done in awhile.
– Craig K.
Great experience! Kind and attentive staff!
– Jay N.
Very Friendly Staff
Very friendly staff, I love my chiropractor/acupuncturist he's so knowledgeable, friendly, and you can tell he really cares. I'm so glad I was referred to him.
– Johanna B.
Extremely Professional Staff
I was greeted by extremely and professional staff members. From the initial call until my last adjustment I encountered accommodating and friendly staff. Great office and professionals.
– Christine S.
Happy I Found Horizon Chiropractic
I am so happy that I found Horizon Chiropractic. I receive acupuncture for a chronic lung condition, which treatments are directed to my lungs, but also help my overall body healing. The staff at Horizon are very friendly, helpful, and organized. Dr. Hallum is amazing in his professional expertise and ability to make sure the patient is well informed in all areas of treatment and physical expectations. I feel very comfortable in his trusted care and would not hesitate to recommend Dr. Hallum to anyone!
– Sarah H.
Excellent Place
Excellent place that's courteous, on time, and clean. Great service from experienced doctor.
– Gerardo M.
Friendly Staff
I found the staff friendly and accommodating!
– Charles L.
---
Horizon Chiropractic Reviews | (847) 658-8541