FAQs at Horizon Chiropractic
Some of the questions we hear most often include:
How much will this cost?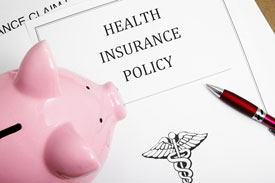 Your out-of-pocket costs for
chiropractic care
will vary based upon the services provided, what's needed based on your condition, and what your insurance covers. We're sorry we can't give you a more specific answer up front, but we can give you a good idea if you call. Make sure to provide us with your insurance information so that we can verify your policy and examine the benefits.
Plans vary greatly in the number of chiropractic adjustments they pay for, often per year, and with the therapies and treatments they cover.
Yes! We are in network with all of the major insurance carriers who host plans in our area. We are pleased to verify your benefits for you, but we encourage patients to be familiar with their policies themselves. Knowing your benefits and what you are entitled to is always a smart idea and can help you make healthcare decisions with confidence.
Our dedicated insurance coordinator looks after all insurance documentation and filing. She will assist you with insurance claims and other related needs.
---
FAQs at Horizon Chiropractic | (847) 658-8541