Meet Dr. Mariah Mansperger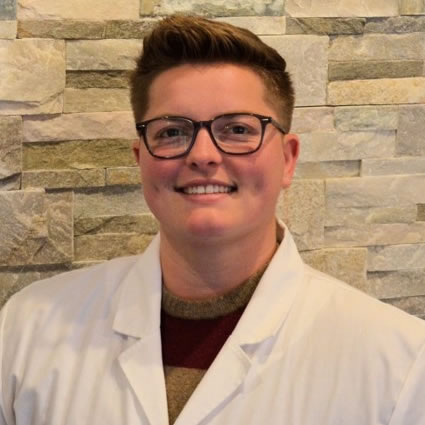 Dr. Mariah is an associate chiropractor with Horizon Chiropractic in Lake in the Hills. She has a Bachelor's degree in psychology from Grand Valley State University in Michigan and a Doctorate of Chiropractic degree from Palmer College of Chiropractic in Davenport, Iowa.
My Chiropractic Journey
Dr. Mariah did not experience chiropractic care until her senior year of college while on the track and field team. After suffering from a lifting injury to the low back, she sought out the local chiropractor, who helped her become pain free in just a few weeks. Soon after that experience, Mariah decided to take a leap of faith and explore chiropractic schools. She visited Palmer with her father, and a couple of months later relocated to Iowa to start.
Outside of her studies at Palmer, Dr. Mariah was also a member of the very successful Palmer Women's rugby team. She graduated in February 2022 and relocated to the northwest Chicago suburbs in mid-July to start her position with Horizon Chiropractic.
Dr. Mariah utilizes Diversified, Activator, Thompson, and McKenzie Method techniques.
Outside of the Office
Dr. Mariah lives with her fiancee Courtney and their two dogs (Harper and Bailey). Dr. Mariah enjoys camping, playing rugby, learning American sign language from Courtney, and taking the train into the city to explore downtown.
Book an Appointment
Contact us today to schedule an appointment with Dr. Mariah!
---
Dr. Mariah Mansperger | (847) 658-8541