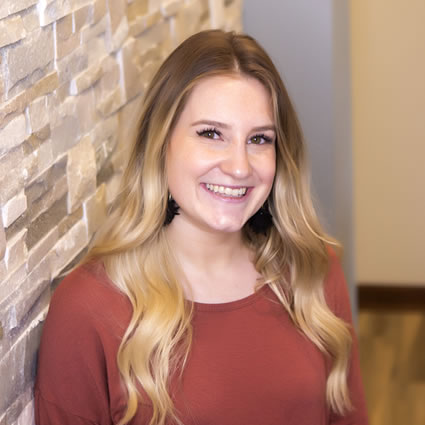 Meet Dr. Alyx Walters
I chose to become a chiropractor at a young age following athletic injuries and a history of migraines. Chiropractic helped me with recovery time and performance during sports and was the only treatment that reduced my migraines growing up.
Education and Certifications
Dr. Walters attended UW-Lacrosse for undergrad and Logan University, where she earned her Doctor of Chiropractic. During her first trimester of school, she had a significant aha moment: "I learned that chiropractic was so much more than I originally thought–healing, motion, biomechanics, biopsychosocial, nutrition, etc."
In addition to her degrees, Dr. Walters is certified in the McKenzie Method®, acupuncture and dry needling. She also does some Active Release Technique (ART) and cupping.
A Passion for Helping Others
Dr. Walters is passionate about people and provides excellent care to restore a person's function. "I love having the ability to help people continue to do the thing they love every single day through chiropractic care, movement and lifestyle patterns."
She genuinely cares about what people have to say and makes sure to listen. Dr. Walters' patients can tell that she is focused on the cause of the problem versus just treating the associated symptoms.
Dr. Walters wants her patients to know that it's important to give your body the chance to heal the way it's supposed to.
EXPLORE OUR SERVICES
In Her Spare Time
Outside the practice, Dr. Walters enjoys spending time with friends, family and her dog Moose. She also loves to work out and travel in her free time. Dr. Walters is the oldest of her siblings and has three younger sisters. She grew up very close to her family. "The support from my family has impacted my success and strength every day."
Book an Appointment
Contact us today to schedule an appointment with Dr. Walters!
---
Dr. Alyx Walters | (847) 658-8541